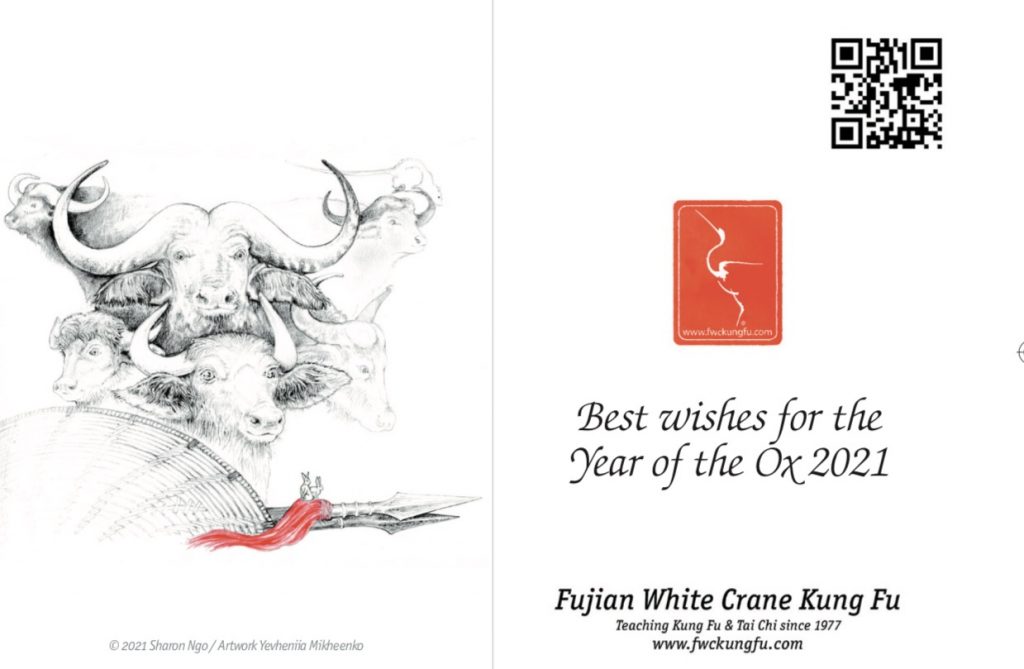 Welcome to the Year of the Ox as we bid farewell to the Year of the Rat – and what a year that was! This year's artwork is once again based on an original drawing by Yevheniia Mikheenko, with storyboarding by Instructor Sharon Ngo.
The oxen shown are native species in several parts of the world – but what unites them is their steadfastness in the face of attack. It takes some courage to stop running and turn to face down a predator but that is what these animals do – if flight does not work it is time to engage fight. And forming an outward circle of those fearsome horns to protect the herd is to be respected from a prey species.
So let us come together as a predator and prey species to face down the global threats we have to confront.