On 16 July we will be assembling once again at Gatwick at some unearthly hour of the day, to check in for our flight to Chania, Crete. Bright-eyed and bushy-tailed we will be looking forward to a week of sleeping, eating, swimming and training (in that order, repeat twice daily for maximum benefit).
Whilst there we are hoping to meet an FWC student from the old days at University College London, Professor Manolis Stefanakis. Last year we raised funds for two aspects of Professor Stefanakis' work at the University of the Aegean on Rhodes. Over the course of last summer, students were sponsored to take part in the Sunday Instructor classes – all survived to tell the tale. Professor Stefanakis has explained that the money raised (a total of £2,379) goes towards the following projects:
"The amount of 400 GBP will enable the publication of an extensive (37 pages) and fully illustrated (130 photos) article on the finds and the results of the past five years of excavations at Kymissala. The paper awaits the publication of the next volume of Eulimene (2009-2011): Studies in Classical Archaeology, Epigraphy, Numismatics and Papyrology, which will finally appear in early 2013, thanks to your funding.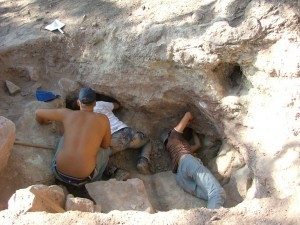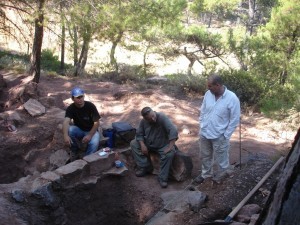 The rest, 979 GBP, will be used by the Mediterranean Archaeological Society to fund partially the conservation of archaeological artifacts (mainly pottery) and the conservation and study of the anthropological (sceletical) material from the Central Necropolis of Kymissala, of the 2012 expedition.
 The University of the Aegean will use the other 1000 GBP to fund 2013 field expedition (17-30 June), based 100% on the voluntary hard work of the excavation team, with respect to personnel transportation, equipment, tools and materials.
 The funding of the Fujian White Crane Kung Fu Club will be acknowledged a) in the first page of the journal Eulimene, and b) on the website of Eulimene Journal and Kymissala Research Project for the year 2013."
So, we are looking forward to mixing some archaeological culture with our training, and hearing how all the projects are going. The University of the Aegean expressed its warmest appreciation of our efforts to support their important academic work in uncovering and preserving Greece's ancient artefacts.