Welcome to new FWC Kung Fu Instructor Joshua Villar. Joshua has been training with us for over 10 years. He is now looking forward to a career teaching Kung Fu in Victoria, South London. We asked him what impact Kung Fu has had on his life. Why had he decided to enter the challenging process to become an Instructor of Fujian White Crane Martial Arts?
First expectations
"When I walked into my first Kung Fu lesson I expected to learn how to defend myself so I could fight off bullies. I was twelve years old. And I had no idea that Kung Fu would become the driving force behind my life. But once I started it didn't take long for me to fall in love with everything Kung Fu had to offer. The elation of physical strain, learning how to fight and defend myself, and learning about Chinese culture and philosophy. I quickly learnt that Kung Fu was more than just a hobby. It is a way of life.  A way of life that I was all too eager to follow.
Dance or Kung Fu?
Before deciding that I wanted to become a Kung Fu Instructor I was primed to become a professional dancer. But the ethos of Kung Fu inspired and drove
me in ways that dance could not. I had started dance at the age of eight. By twelve, I was well on the path to make performing on stage my career. But the culture that went with dance was not for me. I loved the physicality of it but eventually as a teenager the smoking and partying did not suit my personality. And the drive to perfect movement, regardless of the cost to one's longevity, in my opinion contradicted everything a physical discipline stood for.
Kung Fu was different.
The main focus is self-preservation – in every sense of the term. From being able to move correctly in my nineties to being able to defend myself so I did not end up with life-changing injuries if attacked by a group of thugs. All of the FWC Club's Instructors are able to still train hard regardless of age. In all honesty, some of my dance teachers were struggling to move in their thirties. Looking back it really is not a surprise that I chose Kung Fu as a career path.
Teenage Culture Clash
Another issue I had with dance is that it was taught in a performing arts school where there was a big problem with drink (and other nefarious activities). Kung Fu kept me away from these vices, because  I would spend most of my evenings in class training. Kung Fu also gave my teenage self a strong sense of community outside of my immediate group of peers. Most of my fellow Kung Fu Brothers and Sisters were ten to twenty years older than me and so it gave teenage me people outside of my family and school I could confide in. All these elements kept my head above water and rooted me in way that nothing else has. Maybe this sounds like I am some kind of goody-goody – but pease understand that it wasn't that. I wanted to live forever  –  like every young person – but the price of a career in dance seems too high…
Growing up amongst adults
Anyway, as I grew up I became more and more involved in the FWC Club taking part in more community-driven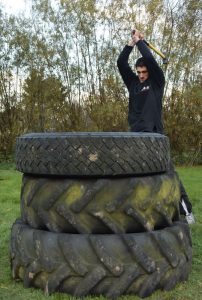 events such as Competitions and Food Days, where I won medals and perfected my baking skills (not that I ever met the legendary Mary Berry  – sigh).  I was encouraged to grow up in the Club by taking on more responsibilities – teaching beginners and even teaching my very own Foundation Training class.  These experiences gave me confidence and helped me become the person I am today.
The next steps on this journey of Instructor Joshua Villar
It has been a very rewarding journey that I began when I was twelve years old. I am now twenty-three and I am taking my discipline to the next stage by becoming an Instructor and making this my career.
I am both excited and nervous; excited because I am doing something I have dedicated over ten years of my life to. In many ways it feels like the only thing I am built for. Nervous because I am starting something that will take everything I have and I am hoping that I can stay strong during both the good and bad times.
So, after all of the preamble, if you are a person who is looking to try the Classical Chinese Martial Arts of Fujian White Crane Kung Fu and live in and around Victoria station, then give me a call. You will find a compassionate no-nonsense Instructor who will start you on your Kung Fu journey as he begins the next stage of his."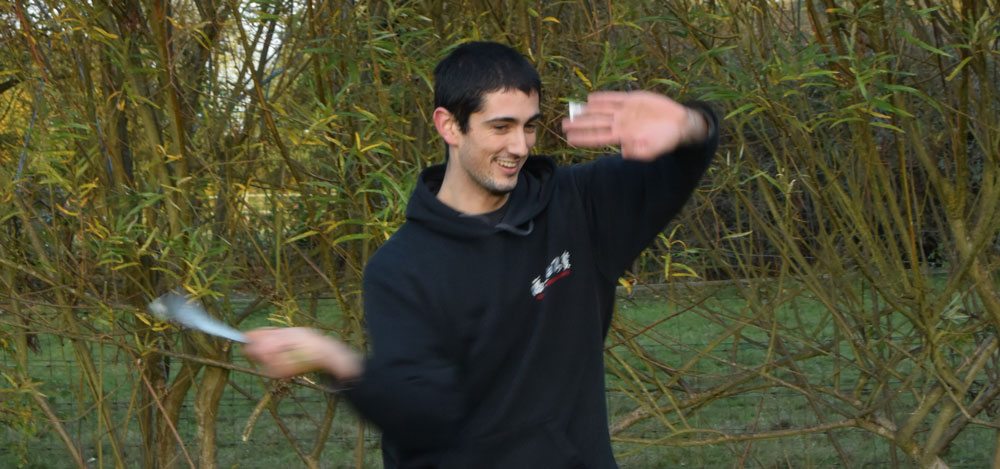 So new Instructor Joshua Villar has told you this story. An honest account of his journey from dance-obsessed teenager to Kung Fu Instructor.  You can contact Joshua Villar by visiting his Instructor page here. And you can check out his class timetable on the Bromley Club here.