Our team of women runners gathered on an unseasonably cold morning outside Wormwood Scrubs.  They put on their "Fang Qi Niang Lives!" pink t-shirts.  They daubed each other with war paint.  The support crew were similarly decorated.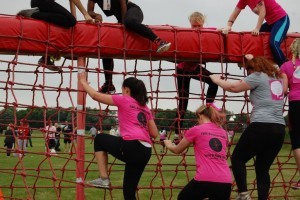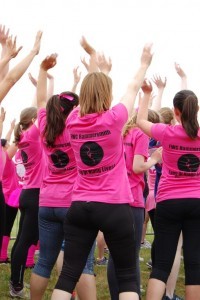 Suddenly, one of the keenest runners looked horrified: "Obstacles?  Anna you never told me there were going to be obstacles.  Anna, how could you do this to me? I'm doing a 24 hour marathon in Reading after this!"
And so after a brief warm-up they were off!  As one of the first races of the day the mud was still in the process of forming, and helpful stewards with hoses added to the brown stuff at regular intervals.  Miss Marathon-Runner got a bit bored halfway and decided to run properly, coming in second overall.  Most of the rest stayed in twos or threes, jogging, scrambling, climbing, sliding and giggling.  Whoever said "Mud never sticks" hasn't done one of these events.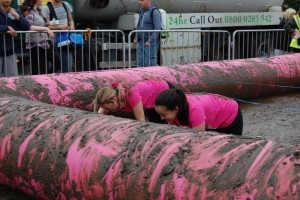 At the end they were met by the very professional support crew we had specially gathered together from the four corners of the Fujian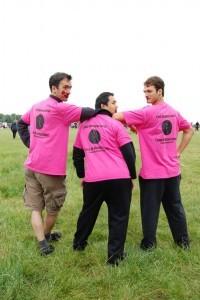 White Crane Kung Fu clubs across London.  Chocolate milk and wet-wipes were offered and all retired to various bathrooms to return to their normal colour.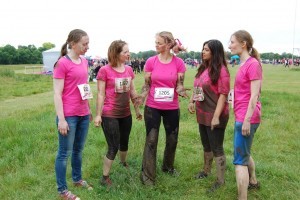 The runners were:  Anna, Carmen, Diane, Emily, Gif, Ilma, Judith, and Rosie.
Support was provided by Albert, Daniel, Iryna, Jeremy, Seti, and Yevheniia,
Many thanks to Anna Wallen for co-ordinating the team and fundraising pages, to Seti for taking candid photos, to Jeremy for the video.